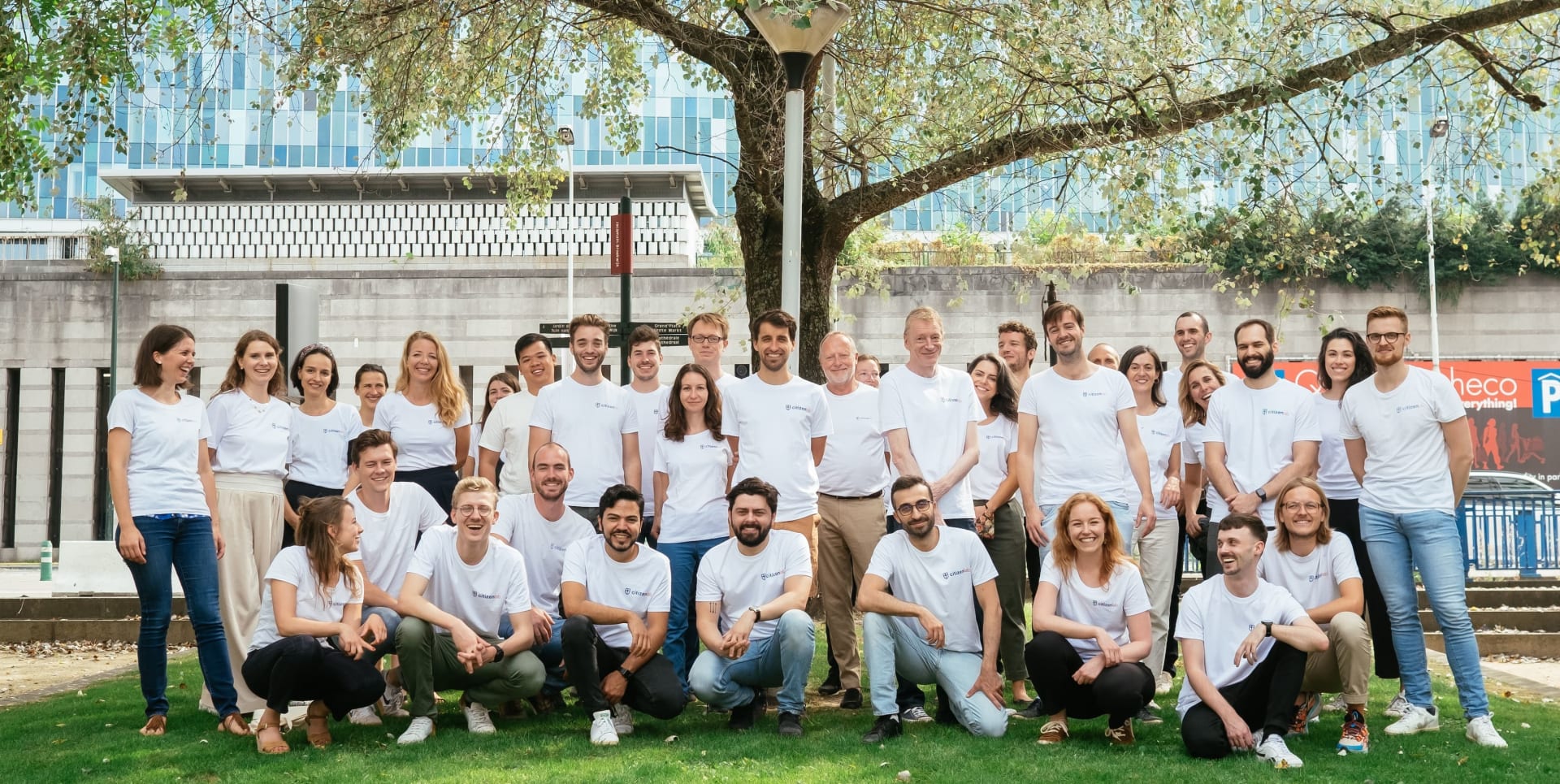 Operations Intern
Remote

Brussels

,

Brussels Hoofdstedelijk Gewest

,

Belgium

Operations
Job description
Do you want to join us on our mission to shape democracies for the digital age? Are you looking for an international and fast-paced, yet collaborative and inclusive environment to thrive in?
You have come to the right place.
 
About us
CitizenLab, a global social impact scale-up with its HQ in Brussels, works to make public decision-making more participatory, inclusive, and responsive. The SaaS platform is already being used by 400+ local governments and organisations in over 18 countries, facilitating two-way communication between governments and their residents. Since it was founded in 2015, CitizenLab has given 750,000+ community members a direct voice in local politics, has earned recognition as the 'Best Social Impact Startup in Europe', and was featured in outlets such as The New York Times and Forbes.
CitizenLab is looking for purpose-driven talent to join us for an operations internship (minimum duration: 6 weeks) on our mission to enable millions of people in cities across the globe to shape the future of their communities.
Operations at CitizenLab
We are looking for an Operations Intern to become part of our internal operations team! Within CitizenLab, we are responsible for the smooth running of the organisation. More specifically we are working on internal business operations, finance and people. We're seeking driven individuals who are eager to make an impactful contribution within our team. Your specific responsibilities will be tailored to our needs at the time of your application and your personal interests. To provide you with a glimpse already, here's a sample list of potential responsibilites:
Leverage your tech saviness to optimize our existing toolset.
Engage in maximizing the utility of our data.
Explore tools that could boost our internal efficiency.
Conduct data analyses to tackle strategic challenges.
Document and refine critical processes on a.o. finance, people, sales and marketing.
Play a role in internal event planning and execution.
Create documentation to boost best practices sharing.
Extend support in our recruitment endeavors.
Amplify the efficiency of our legal support.
Contribute to the evolution of our organizational culture.
Assist in crafting our internal training program.
...
You will be closely collaborating with the operations team (5 people) throughout your internship.
Job requirements
BSc degree in Business Studies or other relevant degree.
A strong interest in having a social impact and experiencing what it is like to be part of a growing scale up.
Experience or interest in project management.
An analytical mindset
Good interpersonal and communication skills
Proactivity and initiative.
A desire to learn, grow, and make a real impact.
Good verbal and written communication in English
Ability to link your internship to your educational program (so insurance is covered by the educational institution.
Eagerness to learn, talent, and enthusiasm are more important than ticking the boxes though. Even if not all desired requirements are met, but you're very excited about the role, we want to hear from you. 
What can you expect from us?

A guided internship where you will receive hands-on experience in exciting projects that help shape democracies for the digital age.

Compensation of costs made during the internship, such as travel expenses.

Exposure to a wide range of business functions and projects, which will help you develop a broad skill set that is applicable to many different industries and roles and especially to start and scale-ups

Flexibility to work from where you want, it is a plus if you can come 1 day a week to our office in Brussels

The opportunity to work alongside talented and passionate individuals who are committed to making a positive impact in the world
CitizenLab is committed to being a diverse and inclusive workplace. We encourage applicants of different backgrounds, cultures, genders, experiences, abilities and perspectives to apply.